Copyright 2022 All rights reserved. Please refer to this Terms of Use page and our Privacy Policy page covering any involvement with this website.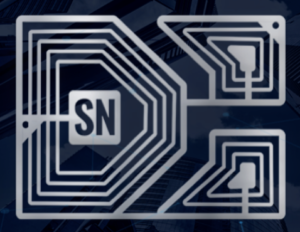 TERMS OF USE
The "Terms of Use" are the legally binding terms which govern your use of this website and any applications, pages and contents therein (referred to here as "Site"). The words 'you' and 'your' refer to anyone using the Site. The Terms of Use of the Site also apply to all forms of communications with Stark Networks, executives, staff, associates and assigns.
Please read these Terms of Use carefully before using the Site. If you do not agree with any of these Terms of Use please do not use this Site, because by using this Site you and any associates, assigns, automated processes, robots and machines controlled or administered by you will be deemed to have irrevocably agreed to these terms. Please note that these Terms of Use may change at any time. You should visit this page regularly to review the current Terms of Use, since your continued use of the Site will be deemed as acceptance of any changes or modifications. These Terms of Use were last updated on 10th December 2022.
Intellectual Property, Trademarks and Copyrights
All material on this Site as well as various websites operated by Stark Networks, including but not limited to images, text, stories, characters, names, illustrations, logos, audio clips and video clips ("Material") are protected by copyrights or trademarks ("Marks") which are owned and controlled by Stark Networks PFO® ("Stark Networks") and by other parties that have licensed or allowed their materials to be used by Stark Networks. Such trademarks, logos and service marks ("Trademarks") displayed on our Site and associated social media sites are the property of Stark Networks and other parties. You are prohibited from using any Marks for any purpose without the written permission of Stark Networks or such third parties which may own the Marks.
Your Use of Material
Your right to make use of this Site and any Material or other content appearing on it is subject to your compliance with these Terms of Use. Modification or use of the Material or any other content on this Site for any purpose not permitted by these Terms of Use may be a violation of the Copyrights and/or Trademarks and is prohibited.
You may access, assess and view Material displayed on this Site for non-commercial, personal, entertainment via one or more computers, smartphones and other electronic devices, and the Terms of Use apply to all such devices and users of such devices. The Material and all other content on this Site may not otherwise be copied, reproduced, republished, uploaded, posted, transmitted, distributed or used in any way unless specifically authorized by Stark Networks. Any authorization to copy Material granted by Stark Networks in any part of this Site for any reason is restricted to making a single copy for non-commercial, personal, entertainment use on a single computer only, and is subject to your keeping intact all copyright and other proprietary notices. Using any Material on any other web site or networked computer environment is prohibited.
Disclaimer
YOUR USE OF THIS SITE IS AT YOUR OWN RISK. AND ALL THE MATERIALS, INFORMATION, SOFTWARE, FACILITIES, SERVICES AND OTHER CONTENT IN THIS SITE ARE PROVIDED "AS IS" AND "AS AVAILABLE" WITHOUT WARRANTIES OF ANY KIND, EITHER EXPRESS OR IMPLIED. TO THE FULLEST EXTENT PERMISSIBLE PURSUANT TO APPLICABLE LAW, STARK NETWORKS DISCLAIMS ALL WARRANTIES, EXPRESS OR IMPLIED, INCLUDING, BUT NOT LIMITED TO, IMPLIED WARRANTIES OF MERCHANTABILITY, FITNESS FOR A PARTICULAR PURPOSE AND NON-INFRINGEMENT. STARK NETWORKS DOES NOT WARRANT THAT THE FUNCTIONS CONTAINED IN THIS SITE WILL BE AVAILABLE, UNINTERRUPTED OR ERROR-FREE, THAT DEFECTS WILL BE CORRECTED, OR THAT STARK NETWORKS'S WEB SITES OR THE SERVERS THAT MAKE THEM AVAILABLE ARE FREE OF VIRUSES OR OTHER HARMFUL COMPONENTS. STARK NETWORKS DOES NOT WARRANT OR MAKE ANY REPRESENTATIONS REGARDING THE USE OR THE RESULTS OF THE USE OF THE MATERIAL, INFORMATION, SOFTWARE, FACILITIES, SERVICES OR OTHER CONTENT IN STARK NETWORKS OR ANY SITES LINKED TO STARK NETWORKS IN TERMS OF THEIR CORRECTNESS, ACCURACY, RELIABILITY, OR OTHERWISE. STARK NETWORKS MAKES NO WARRANTIES THAT YOUR USE OF THE MATERIALS, INFORMATION, SOFTWARE, FACILITIES, SERVICES OR OTHER CONTENT IN STARK NETWORKS WILL NOT INFRINGE THE RIGHTS OF OTHERS AND STARK NETWORKS ASSUMES NO LIABILITY OR RESPONSIBILITY FOR ERRORS OR OMISSIONS IN SUCH MATERIALS, INFORMATION, SOFTWARE, FACILITIES, SERVICE OR OTHER CONTENT OF STARK NETWORKS. IF APPLICABLE LAW DOES NOT ALLOW THE EXCLUSION OF SOME OR ALL OF THE ABOVE IMPLIED WARRANTIES TO APPLY TO YOU, THE ABOVE EXCLUSIONS WILL APPLY TO YOU ONLY TO THE EXTENT PERMITTED BY APPLICABLE LAW.
Limitation of Liability
STARK NETWORKS DOES NOT ACCEPT ANY LIABILITY FOR ANY LOSS OR DAMAGE (DIRECT, INDIRECT, PUNITIVE, ACTUAL, CONSEQUENTIAL, INCIDENTAL, SPECIAL, EXEMPLARY OR OTHERWISE) RESULTING FROM ANY USE OF, OR INABILITY TO USE, STARK NETWORKS OR THE MATERIAL, INFORMATION, SOFTWARE, FACILITIES, SERVICES OR OTHER CONTENT ON STARK NETWORKS, REGARDLESS OF THE BASIS UPON WHICH LIABILITY IS CLAIMED AND EVEN IF STARK NETWORKS HAS BEEN ADVISED OF THE POSSIBILITY OF SUCH LOSS OR DAMAGE. WITHOUT LIMITATION, YOU (AND NOT STARK NETWORKS) ASSUME THE ENTIRE COST OF ALL NECESSARY SERVICING, REPAIR OR CORRECTION IN THE EVENT OF ANY SUCH LOSS OR DAMAGE ARISING. IF APPLICABLE LAW DOES NOT ALLOW ALL OR ANY PART OF THE ABOVE LIMITATION OF LIABILITY TO APPLY TO YOU, THE LIMITATIONS WILL APPLY TO YOU ONLY TO THE EXTENT PERMITTED BY APPLICABLE LAW.
Forums
THE MATERIALS, INFORMATION AND OPINIONS INCLUDED AND/OR EXPRESSED IN OR ON BULLETIN BOARDS, CHAT ROOMS, OR OTHER FORUMS ON THIS SITE ("FORUMS") ARE NOT NECESSARILY THOSE OF STARK NETWORKS OR ITS AFFILIATED OR RELATED ENTITIES OR CONTENT PROVIDERS. STARK NETWORKS DOES NOT UNDERTAKE TO MONITOR OR REVIEW FORUMS, AND THE CONTENT OF FORUMS IS NOT THE RESPONSIBILITY OF STARK NETWORKS. STARK NETWORKS MAY REMOVE OR MODIFY ANY CONTENT WITHOUT NOTICE OR LIABILITY AT ANY TIME IN ITS SOLE DISCRETION. ANY USE OF THE FORUMS WILL BE AT YOUR OWN RISK AND WILL BE SUBJECT TO THE DISCLAIMERS AND LIMITATIONS ON LIABILITY SET OUT ABOVE.
Submissions, Postings and E-mails
Stark Networks wants to hear from you. It is, however, our policy that we will not accept or consider unsolicited submissions of concepts, stories, or other potential content. Therefore, please do not send Stark Networks any unsolicited submissions.
In any event, any material you send to us will not be treated as confidential.
By using our Site, you agree not to post e-mails or submit to or publish through Forums or otherwise make available on this Site any content, or act in a way, which:
(a) libels, defames, invades privacy, stalks, is obscene, pornographic, racist, abusive, harassing, threatening or offensive;
(b) seeks to exploit or harm children by exposing them to inappropriate content, asking for personally identifiable details or otherwise;
(c) infringes any intellectual property or other right of any entity or person, including violating anyone's copyrights or trademarks or their rights of publicity;
(d) violates any law or may be considered to violate any law;
(e) advocates or promotes illegal activity;
(f) solicits funds, advertisers or sponsors;
(g) includes programs which contain spam messages, malicious code, denial of service attacks, data, viruses;
(h) attempts to serve legal notices to email addresses associated with this Site and the domain;
(i) contains links to other sites that contain the kind of content, which falls within the descriptions set out in (a) to (h) above.
Stark Networks reserves the right to remove any material, which in its opinion violates any of the foregoing. Stark Networks will not be responsible for any such material.
Service
In order to use this Site, you must obtain access to the World Wide Web ("Internet") and pay any service fees and or connection fees associated with that Internet access. You will need to provide all equipment necessary to connect to the Site on the Internet (including a computer, modem and/or other access devices).
Stark Networks reserves the right to modify or discontinue, temporarily or permanently, all or any part of this Site and/or any software, facilities and services on this Site, with or without notice.
Local Regulations
Stark Networks makes no representation that Materials or other content in the Site are appropriate or available for use anywhere in the universe. If you choose to access the Site from any location you do so on your own initiative and at your own risk. You are responsible for complying with local laws of any jurisdiction, if and to the extent local laws are applicable. You specifically agree to comply with all applicable laws concerning the transmission or viewing of material anywhere in the world.
Indemnity
You agree to indemnify and hold harmless Stark Networks and its officers, directors, employees, agents, distributors and affiliates from and against any and all claims, demands, liabilities, costs or expenses, including reasonable attorney's fees, resulting from your breach of any of the foregoing provisions, representations or warranties, and/or from your placement or transmission of any content onto Stark Networks 's servers, and/or from any and all use of your account.
Our Use of Content
Stark Networks will consider anything you provide to Stark Networks and/or contribute to this Site as available for our use free of any obligations to you. Uploading any content to this Site and/or providing any communication or material to Stark Networks ("User Content"), you automatically and irrevocably: (a) grant and assign to Stark Networks any and all rights in the User Content throughout the world including without limitation all copyright, together with all consents (if any) necessary to enable its reproduction, distribution, modification, publishing and/or other exploitation by Stark Networks and/or by any person authorized by Stark Networks , by any means and in all media now known or hereafter devised without payment or other reference to you or any other person, and to advertise and promote such exploitation, for the full period of all such rights (together with any extensions and renewals) and insofar as possible in perpetuity; (b) waive all moral rights in the User Content which may be available to you in any part of the world and confirm that no such rights have been asserted; (c) appoint Stark Networks as your agent with full power to enter into any document and/or do any act Stark Networks may consider appropriate to confirm the grant and assignment, consent and waiver set out above; (d) warrant to Stark Networks and its subsidiaries and affiliates that you are the owner of the User Content and entitled to enter into these Terms of Use; (e) confirm that no such User Content will be subject to any obligation, confidence or otherwise, to you or any other person and that Stark Networks shall not be liable for any use or disclosure of such User Content.
Third-Party Sites
This Site may link you to other sites on the Internet. These sites may contain information or material that some people may find inappropriate or offensive. These other sites are not under the control of Stark Networks and you acknowledge that (whether or not such sites are affiliated in any way with Stark Networks) Stark Networks is not responsible for the accuracy, copyright compliance, legality, decency, or any other aspect of the content of such sites. The inclusion of such a link does not imply endorsement of any site by Stark Networks or any association with its operators.
Stark Networks cannot ensure that you will be satisfied with any products or services that you purchase from any third-party site that links to or from Stark Networks since other shop channels are owned and operated by independent retailers. Stark Networks does not endorse any of the merchandise, nor has Stark Networks taken any steps to confirm the accuracy or reliability of any of the information contained in such third-party sites. Stark Networks does not make any representations or warranties as to the security of any information (including, without limitation, credit card and other personal information) you might be requested to give any third party, and you irrevocably waive any claim against us with respect to such sites. We strongly encourage you to make whatever investigation you feel necessary or appropriate before proceeding with any online transaction with any of these third parties.
Jurisdictional Issues
The Materials and all other content in this Site are presented solely for the purpose of providing entertainment and information and promoting programs, films, and other products available throughout the world. The Site is controlled and operated by Stark Networks from its offices.
These Terms of Use shall be governed by, construed and enforced in accordance with the laws of any country chosen solely by the Directors of Stark Networks, as they are applied to agreements entered into and to be performed anywhere in the world. Any action you, any third party or Stark Networks may bring to enforce these Terms of Use or, in connection with any matters related to the Site shall be brought only in Courts chosen by the Directors of Stark Networks, and you expressly consent to the jurisdiction of said courts. 
Using this Site and Materials binds you to being in agreement and such agreement shall be governed by and shall be construed in accordance with the Laws of Hong Kong, SAR, China. All disputes arising out of or in connection with this agreement that are not resolved by mutual agreement of the parties within 30 days of one party notifying another party shall be referred to and finally settled by arbitration under the Rules of the Hong Kong Arbitration Ordinance (the "AO"). The number of arbitrators shall be at least one appointed arbitrator and appointment must be in accordance with the said AO. The venue of the arbitration shall be in a Hong Kong court as referenced in an Originating Summons that initiates the legal action in a court of law. The arbitration shall be conducted in the English language with provision for translations for any non-native participants requesting translation services at the requesting parties' expense.
Claims of Infringement
If you believe that any content appearing on this Site infringes your copyright or trademark rights, we want to hear from you. Please forward the following information in writing to the Webmaster named below:
(a) your name, address, telephone number, and e-mail address;
(b) a description of the copyrighted work that you claim has been infringed;
(c) the exact URL or a description of each place where alleged infringing material is located;
(d) a statement by you that you believe the disputed use has not been authorized by you, your agent, or the law.
Send to: Stark Networks,  Contact email: [email protected]
Copyright: 2022 Stark Networks All rights reserved.