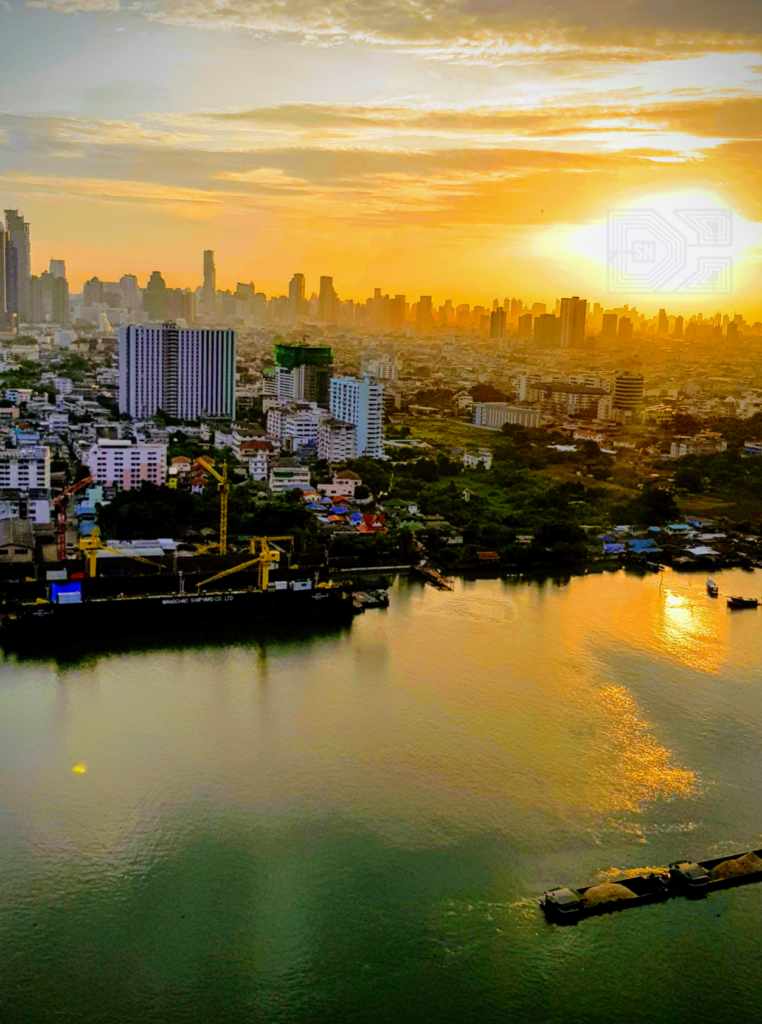 Stark Approach
The Stark Networks vision is one of focus and attention to the details of each and every project. We pride ourselves in fulfilling our objectives in bringing life to carefully selected projects. Balancing professional business advisory and consultancy services to produce the best results in the most efficient manner, with integrity, honesty and ethical practice.
Stark Story
Stark Networks AG was established in 2017. In 2018 Stark Networks principals approved a move of headquarters from Switzerland to Hong Kong. With clear objectives and a focus on real estate planning, development and investment, the Stark Networks HK focuses on sustainable energy, clean technologies, large-scale infrastructure development projects and district energy systems, city and urban architecture, planning, development and implementation.
Stark Networks HK Executives
Covering the Globe
James Wearing-Smith
James Wearing-Smith, President and a Founder of Stark Networks AG, which was opened in Switzerland in 2017. By November 2018 the principals made a strategic decision to relocate operations to Hong Kong and thus the firm's operations are now referred to as Stark Networks HK. James sits on the executive boards of a number of companies, providing knowledge, research and development inputs. From 2016-2019 James provided services as an independent contractor, assigned as Director, ASEAN Markets for BlueMount Capital working on selected projects in the region. He has provided valuable contacts throughout Asia, ACMECS, Bangladesh, CLMVT, as well as in other parts of the world.
James is an experienced capital markets and finance executive with career experience spanning over 30 years. James departed Perth, Western Australia after graduating from Edith Cowan University and moved to Japan where he started his career in finance as a licensed stock broker on the Tokyo Stock Exchange. James has worked for various financial services companies including Maruso Securities and Commerzbank (formerly Dresdner Kleinwort Benson) in Japan, Macquarie Bank and AsiaVest Partners in Hong Kong, Commonwealth Bank and Patersons (formerly Paterson Ord Minnet/J.P. Morgan) in Australia. James worked in Hong Kong for the Macquarie Group, establishing trading operations accessing Japanese market securities. Later, he moved into funds management with AsiaVest Partners, a licensed fund manager in Hong Kong with special interests in managed investment funds, private equity placements, corporate expansion and was actively focused on assisting mainland Chinese companies to IPO listings on the Hong Kong Stock Exchange.
James has held various trading licenses when working on stock exchanges in Japan, Hong Kong and Australia dealing with a wide range of trading instruments including equities, bonds, convertible instruments, warrants and derivatives. James continues to work actively as an actor, musician, producer and executive producer in live and filmed entertainment and media and is a passionate and active supporter of the arts, actively involved in charitable events and causes.

Wayne Mitchell
Vice President and Executive Director
Wayne Mitchel is Chairman of the Orpheus Group of companies;  Orpheus Energy (Hong Kong) Limited operates as the head office from headquarters in Hong Kong. Wayne is also a founding partner of Stark Networks HK.
Wayne is a qualified accountant with over 40 years extensive senior management experience mainly in the natural resources, energy and trading sectors, beginning in Australia and expanding to South East Asia, specifically Thailand, Laos and Indonesia.
Wayne's focus is on environmental stewardship to meet International Emission Standards, with activities to benefit society and the countries where the Orpheus Group are active, with a special interest in clean energy technologies, Waste to Energy, and building and growing shareholder value.
Wayne's previous Australian Securities Exchange (ASX) listed directorships include; A founder and Chairman of Central Victorian Gold; A founder and Director of Diversified Mineral Resources; A founder and Chairman of Coalworks Limited; A founder and Chairman of Orpheus Energy Limited. Orpheus, via a Reverse takeover moved to the IT sector
Wayne decided to privatise and via a number of mergers and takeovers has brought his companies under the Orpheus Group brand, focusing on energy and related activities, and now has associate and separately owned and managed partner companies, in Thailand, Pakistan, Austria, Switzerland, United Kingdom, Indonesia, and the LPDR.
In 2017 the Orpheus Energy Pakistan team finalised an agreement to build an oil refinery in that county, size 20,000 BPD, with construction expected to commence early 2019.
In Indonesia, plans are well advanced to build an oil refinery, shipping port and power plant on the Island of Lombok with phase one of the project budgeted to exceed US$ 2 billion.
Wayne specializes in the areas of financial planning, fund raising, project evaluation, project execution and innovative technologies.

Stark Networks Mandate
Projects are carefully selected and the company does not entertain unsolicited approaches.