Stark Networks HK Continues Global Investment Drive for ASEAN Projects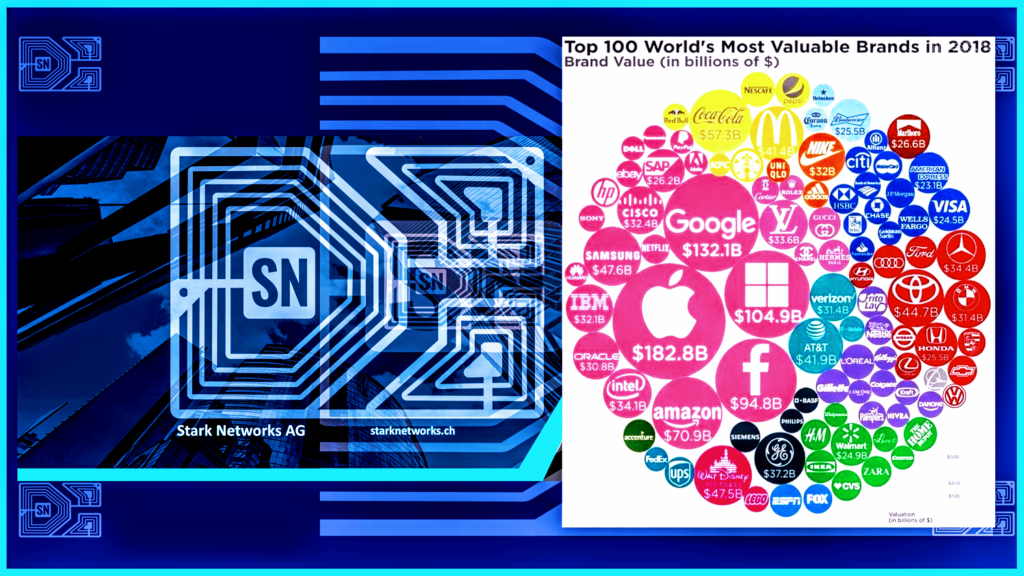 As international trade issues fluctuate due to economic factors, Government policies, tariffs affecting international trade on commodities, and changing transportation networks, it is important to focus on value economics and cross border transactions. Switzerland has a traditional impression in terms of security of investments.
Stark Networks opened for business in 2017 and has already attracted global attention, with private partnerships offering a truly global reach. In late 2018, the principals of Stark Networks approved the move of corporate headquarters to Hong Kong, largely due to the impressive growth seen in ASEAN countries.
Stark Networks saves time and money being positioned closer to the growth emerging markets in the region and a serious look at international banking between Asia and Europe prompted the decision.  Investment into such projects via Switzerland is considered a secure and professional avenue for investors desiring to take part in attractive projects with impressive growth opportunities, yet equally important is Hong Kong as an efficient and flexible financial hub. With projects in far away lands, one might ask why choose Switzerland in the first place?
Switzerland was viewed as being one of the most rich, modern and stable economies in Europe and in the world. The economy of Switzerland is one of the world's most advanced economies. The service sector has come to play a significant economic role, particularly the Swiss banking industry and tourism. The economy of Switzerland ranks first in the world in the 2015 Global Innovation Index and the 2017 Global Competitiveness Report. According to United Nations data for 2016, Switzerland is the third richest landlocked country in the world after Liechtenstein and Luxembourg, and together with Norway the only two countries in the world with a GDP per capita above US$70,000 that are neither island nations nor ministates. Switzerland has one of the smallest taxation fees of all developed countries. Its neutral status has helped retain its economic stability and the very low inflation rate ensures that the Swiss franc is one of the world's strongest currencies. Employees have one of the highest salaries per capita from Europe and therefore Switzerland's quality of life is rated among the best in the world.
Switzerland has operated as an open gateway to the markets in Asia, Eurasia, the European Union, Africa and in the Middle-East. However, with pressures mounting on the European Union members, and the block a traditional draw card for investments into Switzerland, the dynamics of international trade and business are shifting.
Largely due to Switzerland's strategic location and developed financial infrastructure, the country maintains itself as a solid and reliable investment state in the European Economic Area (EEA). Switzerland's geographical location in central Europe offers the opportunity for an easy access to over 30 countries by aircraft, boat, car, train and also connects globally using the latest high-speed Internet and digital technologies. Recently, Zug, Switzerland has often been touted as the global capital for blockchain and cryptocurrency companies, however the emphasis appears to be more on blockchain, due to uncertainties surrounding initial coin offerings (ICO).
In July 2016, the city of Zug began to accept digital currency in payment of city fees. In order to advance Zug as a region that is innovating with future technologies, the city council added bitcoin as a means of paying small amounts, up to 200 SFr.. In order to reduce risk, Zug immediately converts any bitcoin received into the Swiss currency.
Zug is a popular location for incorporation of companies, such as the initiation of Stark Networks, Glencore and Nord Stream, with at times more companies registered than residents. Zug has also been referred to as the Crypto Valley by Ethereum co-founder Mihai Alisie, due to the large number of companies engaged in cryptocurrency in the city. The digital currency markets and digital currency exchanges are gaining popularity globally, and this phenomenon is not just restricted to Europe, Asia, and North America. South Africa, the continent's second-largest economy, continues to experience a cryptocurrency boom despite the price downturns experienced in the market so far in 2018. However, Switzerland's traditional investment banking cartel has placed pressure on institutions, corporations, and lobbying groups, resulting in an obvious rift between traditional policies and new technological advances across many industries and sectors.
Switzerland offers security in a well-developed and properly governed infrastructure, as well as a competitive efficient business environment. The Swiss market is a good testing ground for the introduction of new high technologies and investment into such emerging sectors, and spends the most capital in the world in IT development and IT economic sectors. Although Malta has received attention recently, particularly with the relocation of Binance, it is Switzerland that maintains the trust and respect of the world's most advanced businesses, investors, and countries that maintain a focus in research and development. It is not all just facts and financials, being as beautiful and as clean as Switzerland is, tourism is a key economic sector, generating 6% of the Swiss gross domestic product.
Business Hub: The Swiss Government created the Swiss "one-stop-shop" in order to attract entrepreneurs interested in doing business in various countries around the world and for foreign entrepreneurs interested in bringing their business to Switzerland. Stark Networks AG can help arrange initial contacts, find specific providers and manufacturers, and also match investment opportunities to portfolio projects, offering a way to find other useful information more efficiently.
As of 2012, resident foreigners made up 23.3% of the population, one of the largest proportions in the developed world. Most of these (64%) were from European Union or EFTA countries. Italians were the largest single group of foreigners, with 15.6% of total foreign population, followed closely by Germans (15.2%), immigrants from Portugal (12.7%), France (5.6%), Serbia (5.3%), Turkey (3.8%), Spain (3.7%), and Austria (2%). Immigrants from Sri Lanka, most of them former Tamil refugees, were the largest group among people of Asian origin (6.3%). Switzerland is considered as being a very open country for foreigners to work in and has a diverse population. 22% of the whole population is made up from residential and temporary foreign workers which make for a high educated multilingual employment force. It also provides the employers with the choice of four languages besides English and these are German, French, Italian and Romansh. They are highly productive and create high-quality products and services. The majority of Swiss managers have more international experience than average.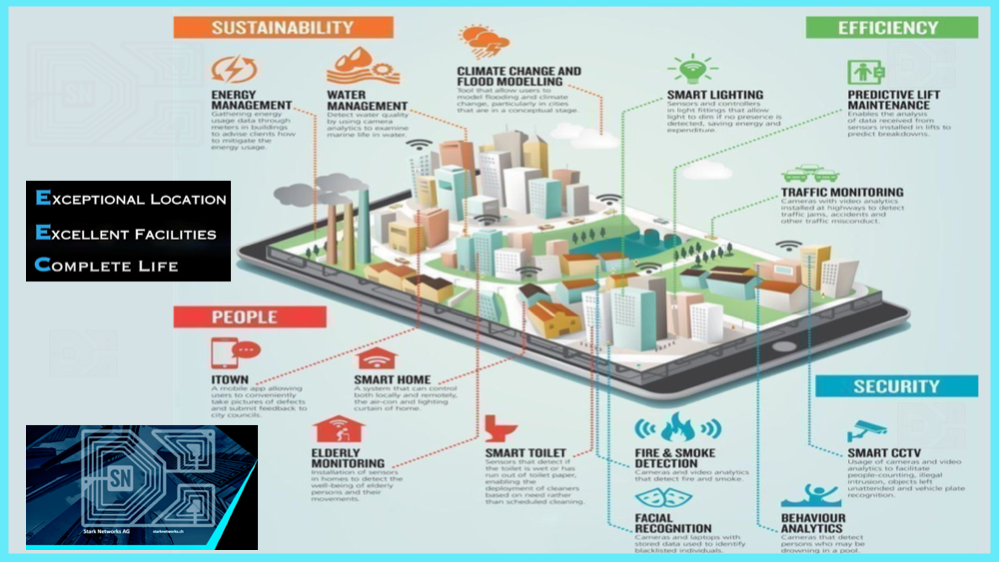 For more information on Stark Networks AG and associated investment projects please refer to the contact details at the bottom of this page.